Manx People & Knockaloe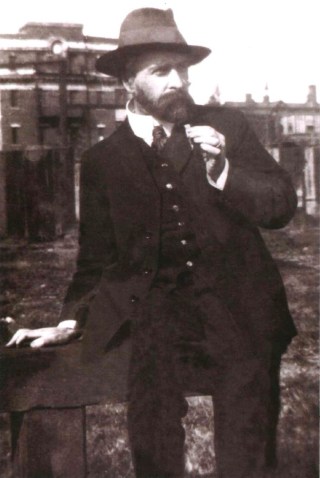 Archibald Knox (1864-1933) at Philadelphia
USA
1912
Mannin Postcard No
AK3
/2009
The Camp had a huge impact upon the Isle of Man, and Manx people were involved in various ways.
The civilian camp workers were known as the "Blue Staff" due to their blue uniform, and they consisted of about 250 civilians who carried out a huge variety of roles including Censors, Pursers, Clerks, Storekeepers, Hospital Dispensers, Engineers.
The most famous of the blue workers was Archibald Knox. He started work as a parcel censor in November 1914 and stayed there until he left in October 1919. He tells of how an average of 2,500 parcels came from Germany every day.
But the camp affected many more from those involved in building it, to those providing medical and pastoral support, and those supplying the camp with food etc.
To tell us of how the camp impacted upon your relatives 100 years ago go to Share your family story.
Contact us by email at info@knockaloe.im